Nick Leigh (Horwich) won the race at his first attempt in 51:49 collecting the Sheepskin Warehouse Trophy. He was closely followed by Darren Kay (Calder Valley) in 52:16.
This is the 4th time Darren will be putting his name on the Will Ramsbotham Memorial Cup, he was second in 2005, 2008 and 2015 too!
History was also repeated in the ladies race with Victoria Wilkinson winning for the 4th time, in 3rd place overall in a time of 53:40!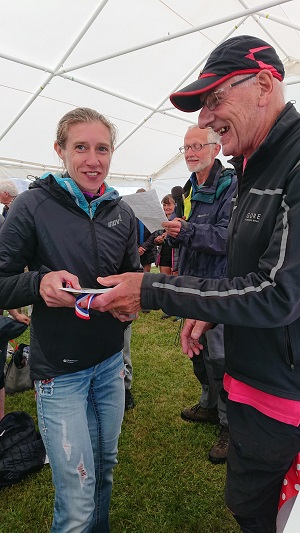 Victora Wilkinson, Ladies' winner, 3rd overall! Getting her trophy from Pete Bland, one of the founders of the race.